Train Transfers To and From Sofia Airport



Sofia International Airport Train Transfers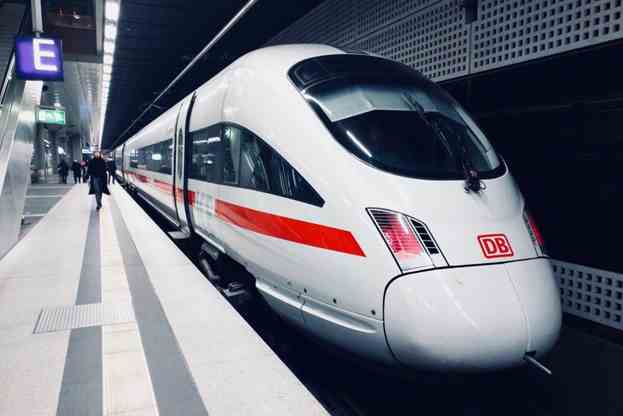 At Terminal 2 of Sofia Airport passengers can catch Metro trains into Sofia city centre. It takes only 18 minutes to reach the main railway station, from where passengers can take trains to other Bulgarian destinations. You only need to change from Line 1 to Line 2 at Serdika Metro Station to get to Sofia Central Bus Station and Sofia railway station. The whole trip takes less than 30 minutes.
Or passengers can take Metro trains from SOF to Iskarsko Shose Metro Station, changing onto mainline trains that operate on the Sofia to Plovdiv and Sofia to Karlovo lines.
SOF Metro trains start their service at 5.30 in the morning and run all day to midnight, every day of the week and on public holidays. Sofia Airport's train station is at the eastern end of Terminal 2, simply follow the signage and blue floor markings in the public area of the building. Transferring between terminals is free of charge for passengers with boarding cards for onward flights.
There's a website dedicated to the Metro Train Lines: at www.metropolitan.bg/en passengers can see all routes on a handy map, and at BDZ Passenger Services' website www.bdz.bg it's possible to find out schedules and prices for trains to the following destinations:
Bansko – tickets from 6.60 BGN,
Burgas – tickets from 20.75 BGN
Pleven – tickets from 10.75 BGN, journey approx. 2.40 hours
Plovdiv – tickets from 8.00 BGN, journey approx. 2.30 hours
Shumen – tickets from 20.05 BGN
Vraca – tickets from 5.80 BGN, journey approx. 2.37 hours
Tickets are available for Metro line usage at the airport's Urban Mobility Center. Vending machines take coins and bank notes in BGN/Bulgarian Levs, and also credit card payments. Vending machines are also located in the public areas of the terminals, at Terminal 1 in the Arrivals area.