Sofia International Airport Hotel Bookings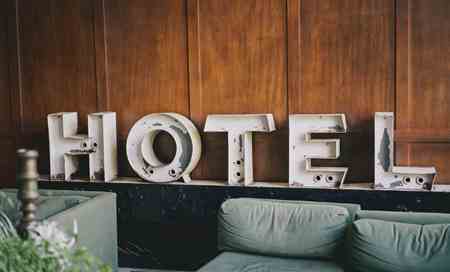 The capital city of Bulgaria, lovely Sofia, is located just 10 km east of the airport. Numerous hotels are close by, some arrange for airport transfers upon request. The following 3 and 4-star hotels are close to city center attractions and Sofia Airport:
Best Western Premier Sofia Airport Hotel
Blvd. Briuksel 11, 1592 Sofia
155 air-conditioned rooms with modern decor, king-sized beds, 24-hour desk, laundry, free WiFi and lounge/bar. With some rooms you even get a full breakfast as part of your special rate. Best Western Premier Sofia Airport is close to Megapark and European Trade Centre.
Ibis Sofia Airport Hotel
132, ul. Mimi Balkanska Str., 1540 Sofia
The 84 rooms in this 3-star Ibis hotel are beautifully proportioned. Upon request you can add free infant beds or cribs. Ibis has a lounge/bar, garden view rooms, 24 hour front desk, fitness center, laundry and dry cleaning service and arranges tourist attraction transfers for a small fee.
Metropolitan Hotel Sofia
Boulevard Tsarigradsko shose 64, 1784 Mladost 1, Sofia
With 201 rooms and suites the Metropolitan can offer every type of traveler the kind of comfortable stay they could wish for: located on the eastern side of Sofia, the Metropolitan has a business & events center, spa, Met Bar and restaurant, a Relax center and onsite parking. The hotel is close to the airport, Megapark, European Trade Centre, The Mall and International Expo Centre, and within a short distance of SOF.
Triada Hotel
Venera 5, 1574 Geo Milev, Sofia
Only 7 km away from Sofia Airport, the Triada Hotel has 62 rooms ideal for business travelers. An inhouse restaurant, sports center, massage studio and sauna, lobby bar and Sky bar offer all guests a comfortable time. The Triada has two meeting rooms and can arrange airport transfers upon request.
Europe Hotel
Liditse 1, 1113 Geo Milev, Sofia
A luxury apartment house hotel with Sky piano bar, indoor parking, outdoor swimming pool and accommodation offering shower rooms, tea/coffee-making facilities, high speed WiFi, minibar and laptop-sized safety boxes.
Ramada by Wyndham Sofia City Centre
Maria Luiza 131 Blvd., 1202 Sofia
Close to attractions like Alexander Nevsky Cathedral, the Opera House and Ballet, Ramada's Sofia City Centre Hotel offers guests accommodation with free Wifi, indoor pool, onsite parking, restaurant and bar onsite, fitness center and is only a 15-minute walk from the main city center attractions. Sofia Airport is within 12 km.
Recommended Hotels Near to Sofia Airport
Find Hotels near to Sofia Airport
Frequently Asked Questions - Sofia Airport Hotels