Bus Transfers To and From Sofia Airport



Buses from Sofia Airport with Bus Routes and Times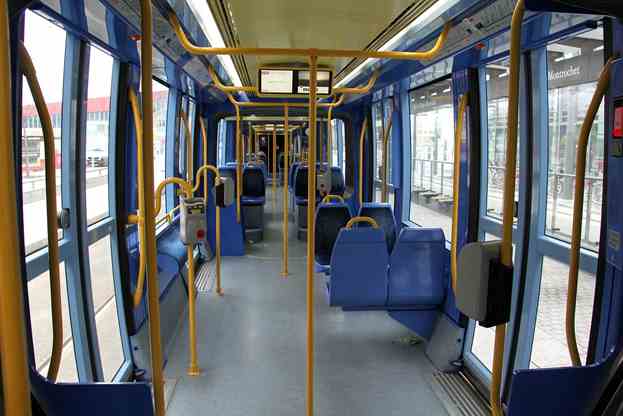 Sofia Airport (SOF) has its own Urban Mobility Center, and Metro train station, located at Terminal 2. Terminals 1 and 2 are linked by public ground transportation, which is free for transfer passengers to use, but they must have a boarding pass for their connecting flights.
Bus lines 84 and 184 link SOF with the city, which is 10 km away, or a 45 minute bus ride during the week, 35 minutes at weekends or on public holidays. Buses run along Christopher Columbus Blvd, before entering Tsarigradsko shose Blvd and arriving at Gen. Gurko Str. 
Both bus lines run all day, starting their runs early in the morning. For schedules, please visit the Urban Mobility Center, which is easy to find from the public areas of the terminals. Simply follow signage.
Tickets can be bought from vending machines at the Urban Mobility Center and from vending machines in the Arrivals zone of Terminal 1 and the public area of Terminal 2. The machines take Bulgarian Levs (BGN) in coin and bank notes and also credit cards. Passengers are allowed up to two pieces of luggage free of charge – if you have more than that you may be charged extra.