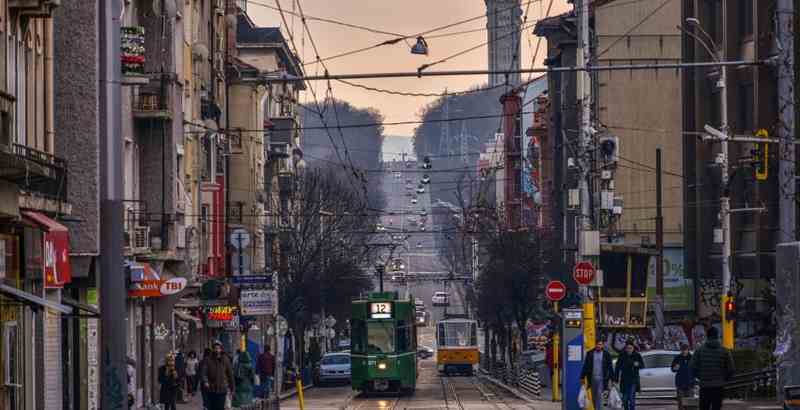 Tourist Attractions in Sofia
Bulgaria's Sofia Airport is the ideal gateway into one of Europe's most beautiful countries. Seaside fun, mountains to climb, great food to be discovered! Here are a few fabulous tours you might want to consider:
Take a day trip into the Vitosha Mountains, where the Balkan's oldest national park offers great skiing, snowshoeing trips and snowboarding adventures. Cherni Vruh is the highest peak at 2,290m. Tours start at 8.00 am and take all day.
Roman Remains at Plovdiv and Koprivshtitsa
Take a train to Plovdiv (about 2.5 hours, tickets from 8.00 BGN per person) or join a professional tour; the beautiful palace at Plovdiv and the ancient buildings of Koprivshtitsa are perfect for selfie-taking and stepping back into Bulgaria's history. A bus trip takes about 2 hours to arrive, taking in the gorgeous scenery of the Sredna Gora Mountains along the way.
A professional tour, if you don't want to take the bus or drive, starts at around 9.00 am and takes ca 5 hours. A UNESCO World Heritage Site, and part of the whole National History Museum experience of central Sofia, Boyana Church is located at the foot of Vitosha Mountain. It's medieval frescoes are unforgettable.
If you're travelling with kids: located at ul. "Professor Boyan Kamenov" 3, 1756 Studentski Kompleks, the Children's Museum offers small travelers interactive science-related exhibits that make the afternoon go that much faster – and there's a cafe and gift shop for when heads and feet start to hurt. The museum also has interesting Space Research exhibits.
Housing ca 5,000 animals from 840 different species, Sofia Zoo at ul. "Chavdar Mutafov" 37-11, 1700 Loven, opened in 1888 and spans around 36 hectares of habitat for monkeys and elephants and all sorts of other animals from around the world. An Ecology Centre, Big Cat House and much more! Kids under 3 go free.
A full day tour takes in not just this spectacular monastery, which represents over 1,000 years of Bulgarian heritage, but also takes in 11th century Boyana Church on the return to Sofia, giving you a second chance to see the beautiful complex.
UNBEATABLE VALUE CAR RENTAL

FREE
Amendments,
FREE
Cancellations,
NO
card fees!

airport_shuttle Need Airport Transfers?
Useful Information about Sofia Airport